DTAC's NEW Classic White Top Tactiles combine a high quality finish with high slip resistance properties. Manufactured in 316 marine grade stainless steel incorporating a moulded polymer insert, it features a concentric circle design on the horizontal face and a smooth outer edge.
Available in Spiked (DT0200W) and Flat (DT0201W).
Tested and certified to:
AS 4586 Appendix A: Wet Pendulum Test
AS 4586 Appendix C: Wet/Barefoot Ramp Test
AS 4586 Appendix D: Oil/Wet Ramp Test
AS/NZS 1428.4.1 Appendix E Paragraph E3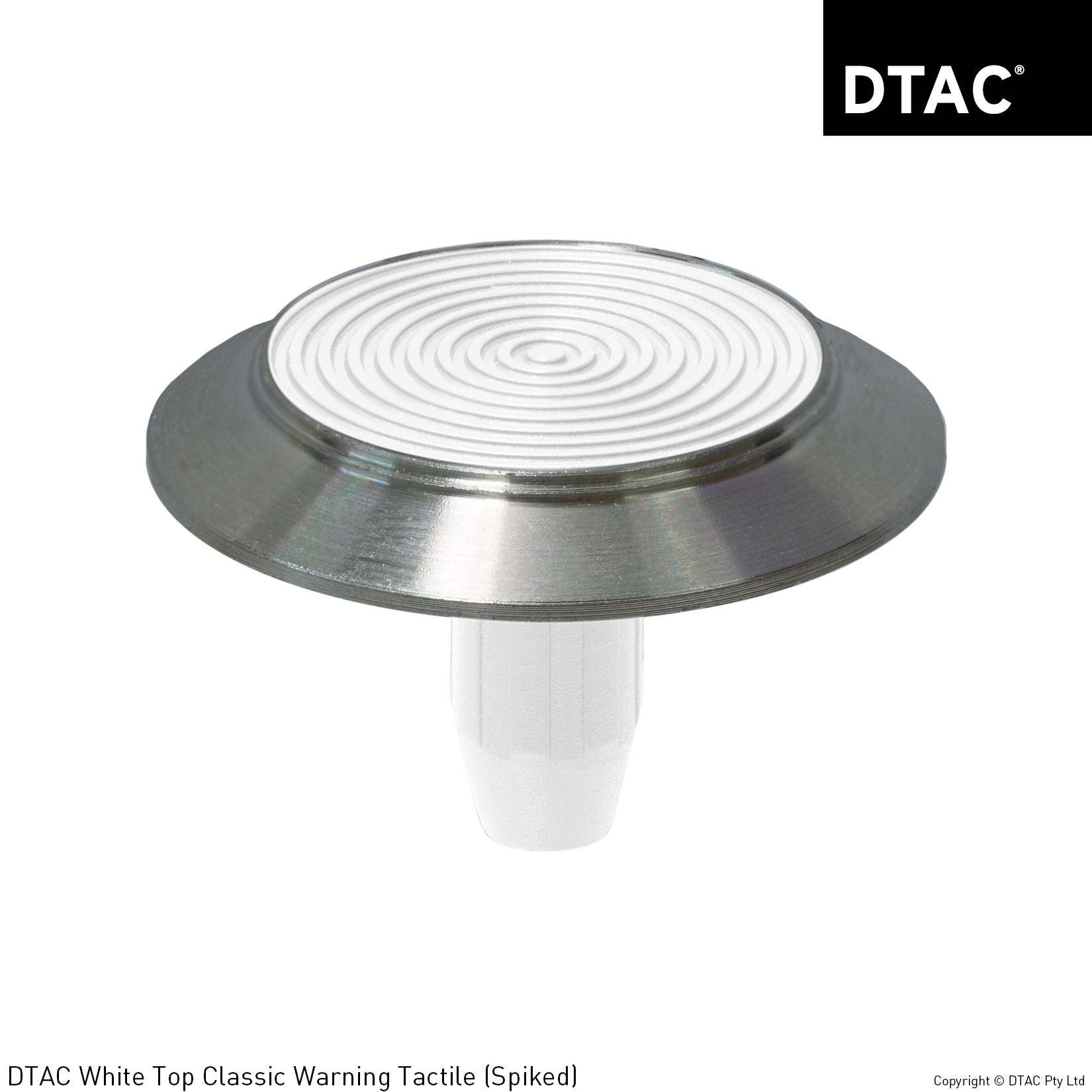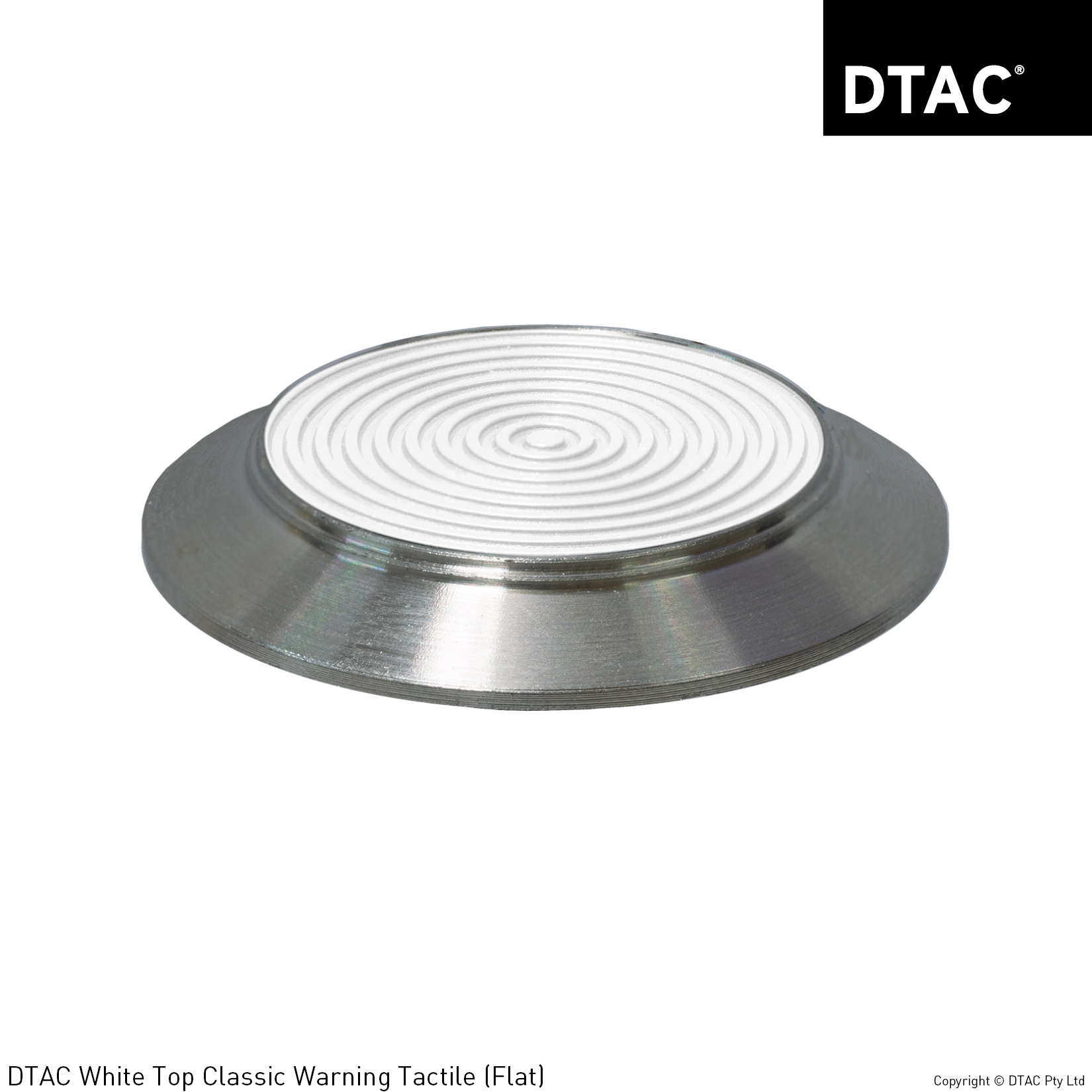 If you have any questions in relation to the DTAC range, DTAC is ready and able to assist you in getting it right. We can help interpret and apply the relevant standards and codes and design, manufacture and install solutions to your project requirements.